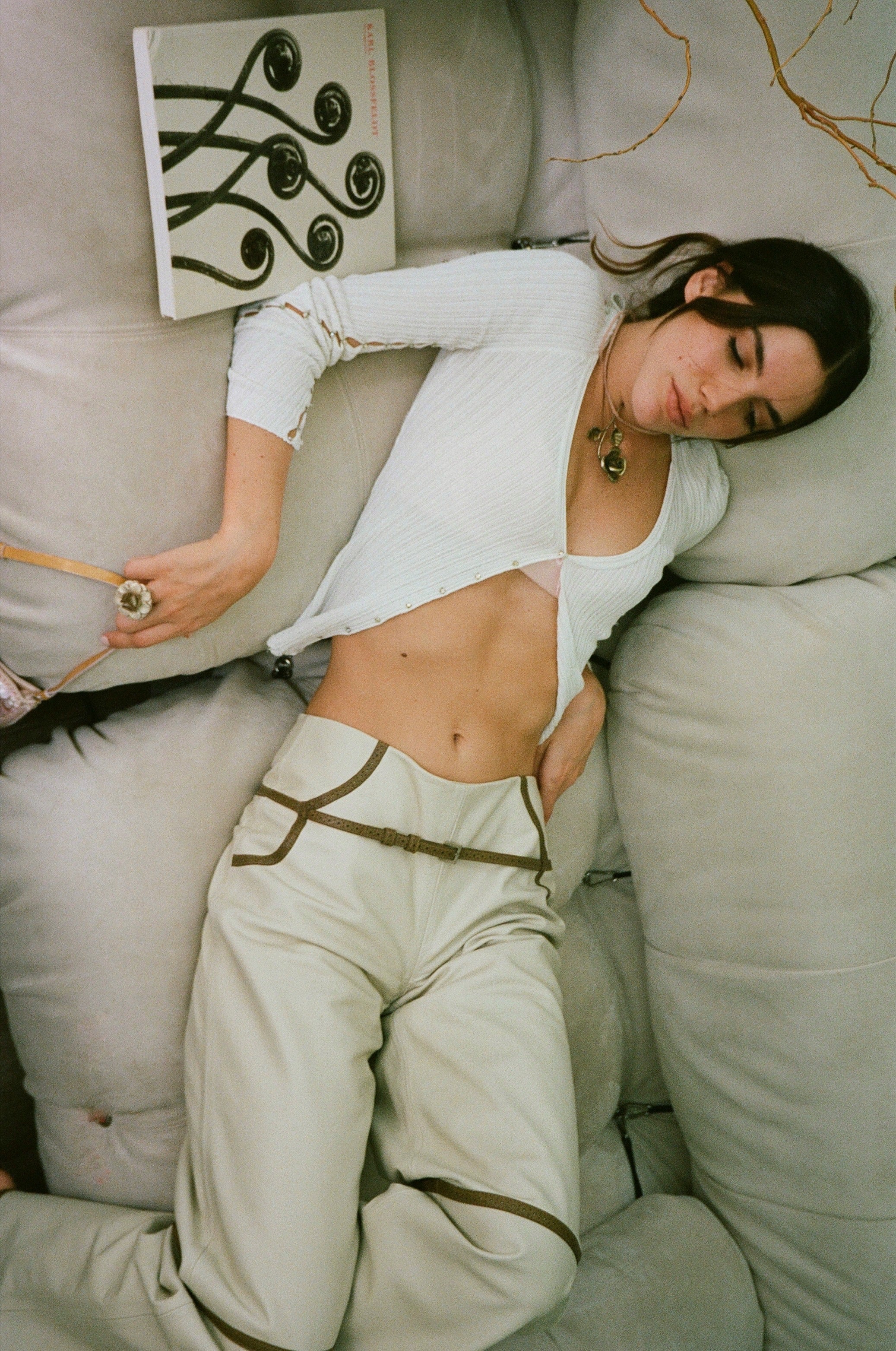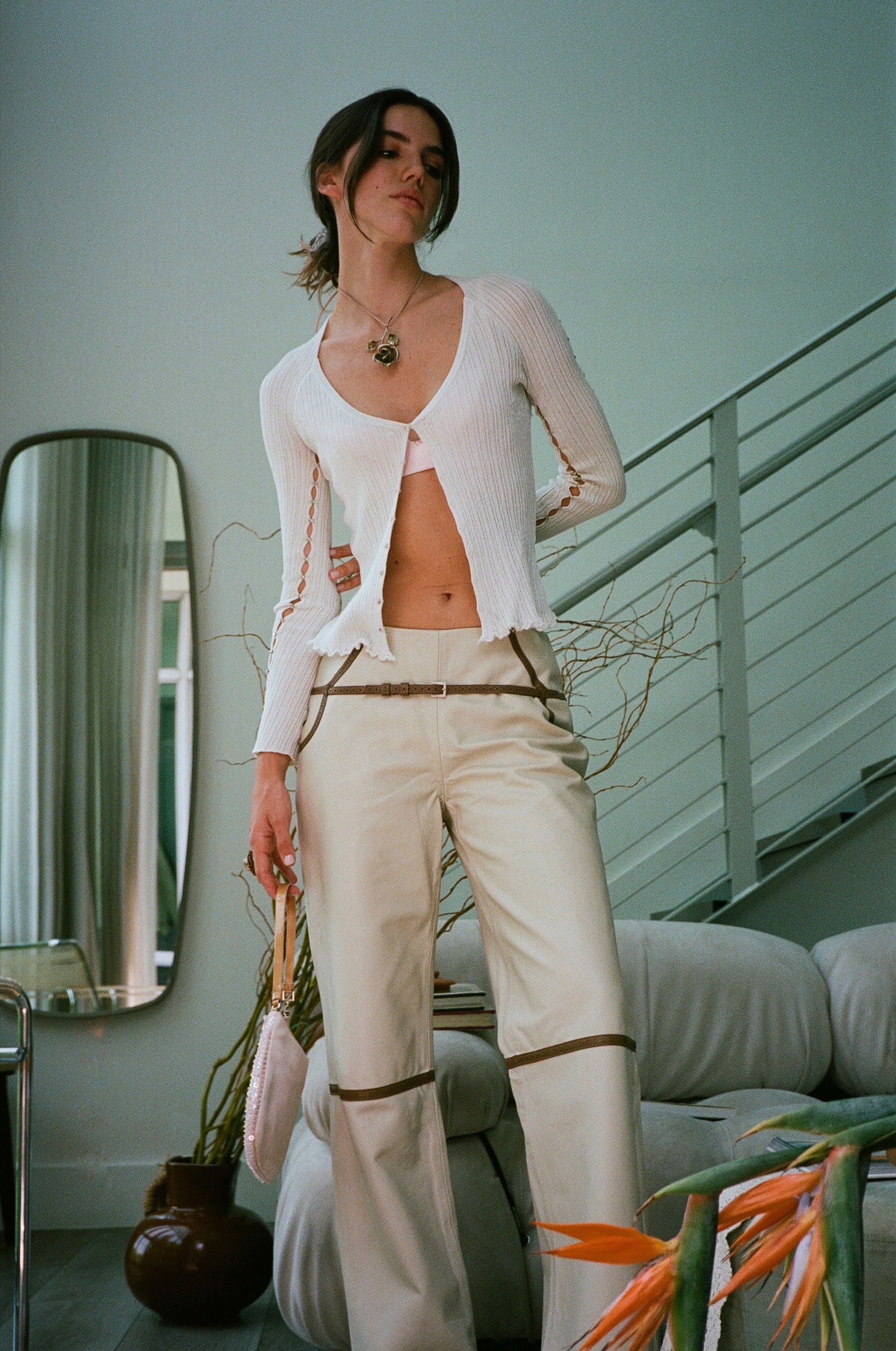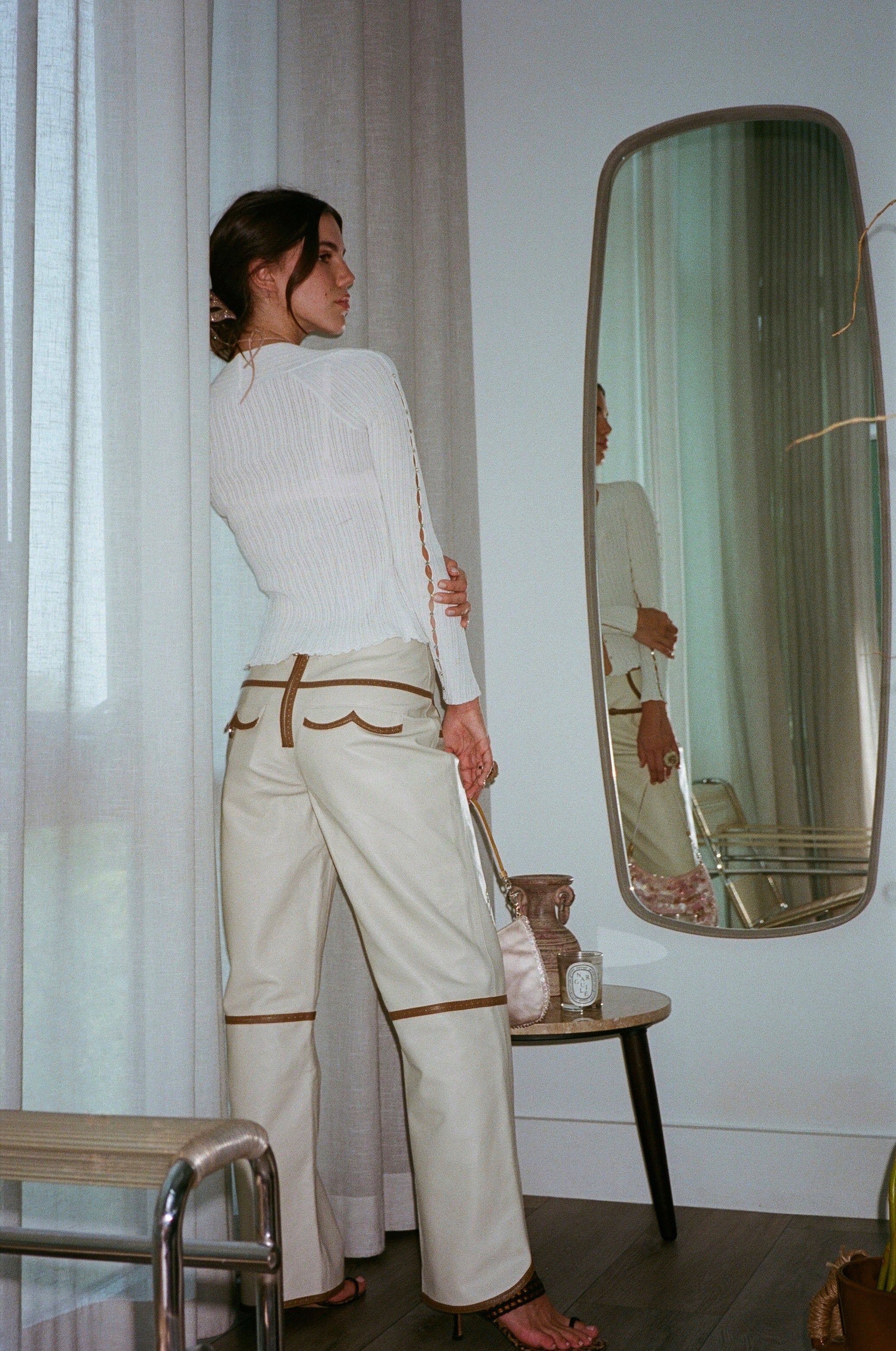 A piece by Saks Potts.
Sizing notes.

Fits true to size. Muse Julia wears size XS. With time and wear, this smooth lamb leather will develop a patina and unique character if handled correctly.
Styling notes.

Muse Julia wears the Spencer Pants with vintage accessories. crafted from exclusive, durable and Leather Working Group certified lamb leather. The pants comes with contouring trims inspired by the classic brogue shoes.
More images of the Spencer Pants.