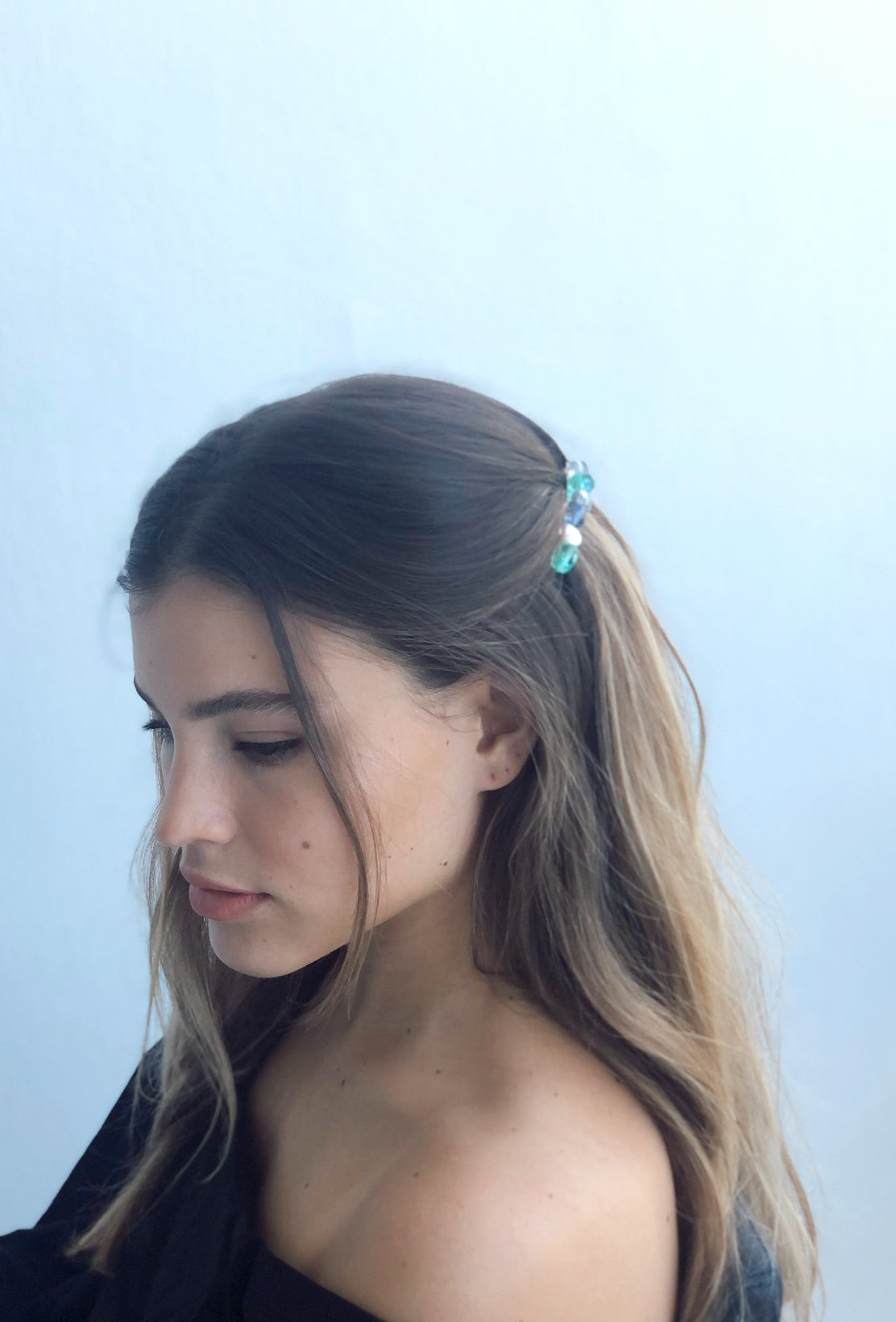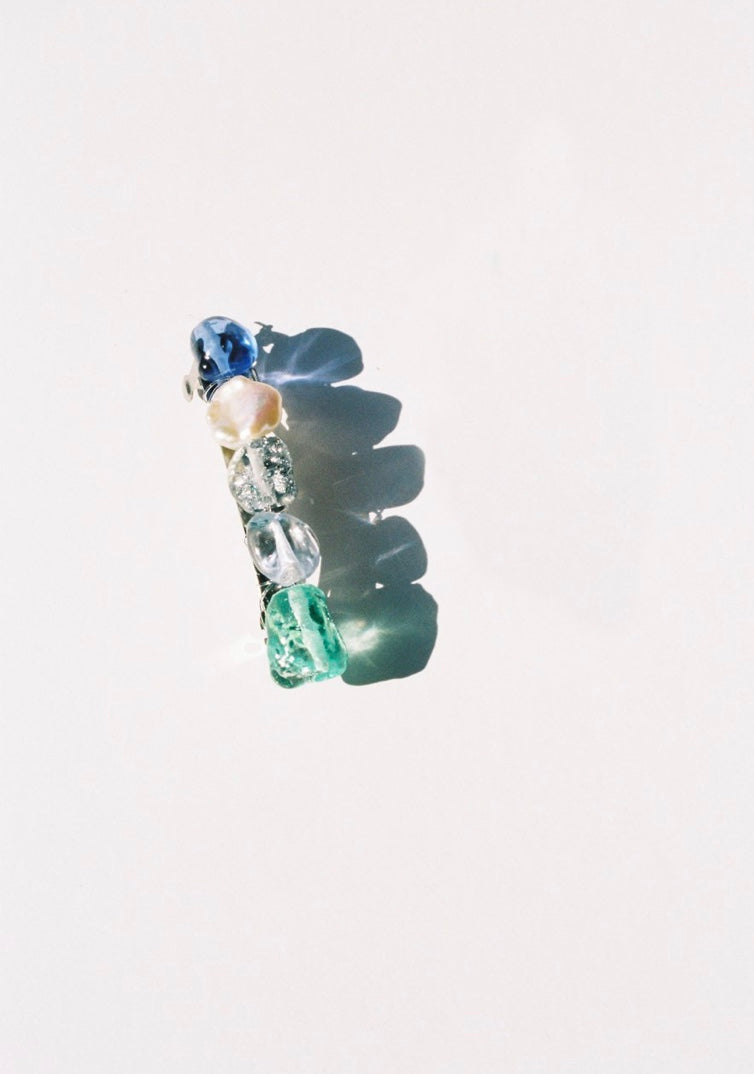 A piece by Mars.
Sizing notes.

The Shelby Barrette combines the tones of Ursulas sterling silver color ways into one cute 60mm Barrette
Styling notes.

As all hair accessories are handmade no two pieces are alike and colors and shapes may differ slightly from those in the photo. This is what makes Mars special!
More images of the Shelby Barrete - Seafoam & Lilac.