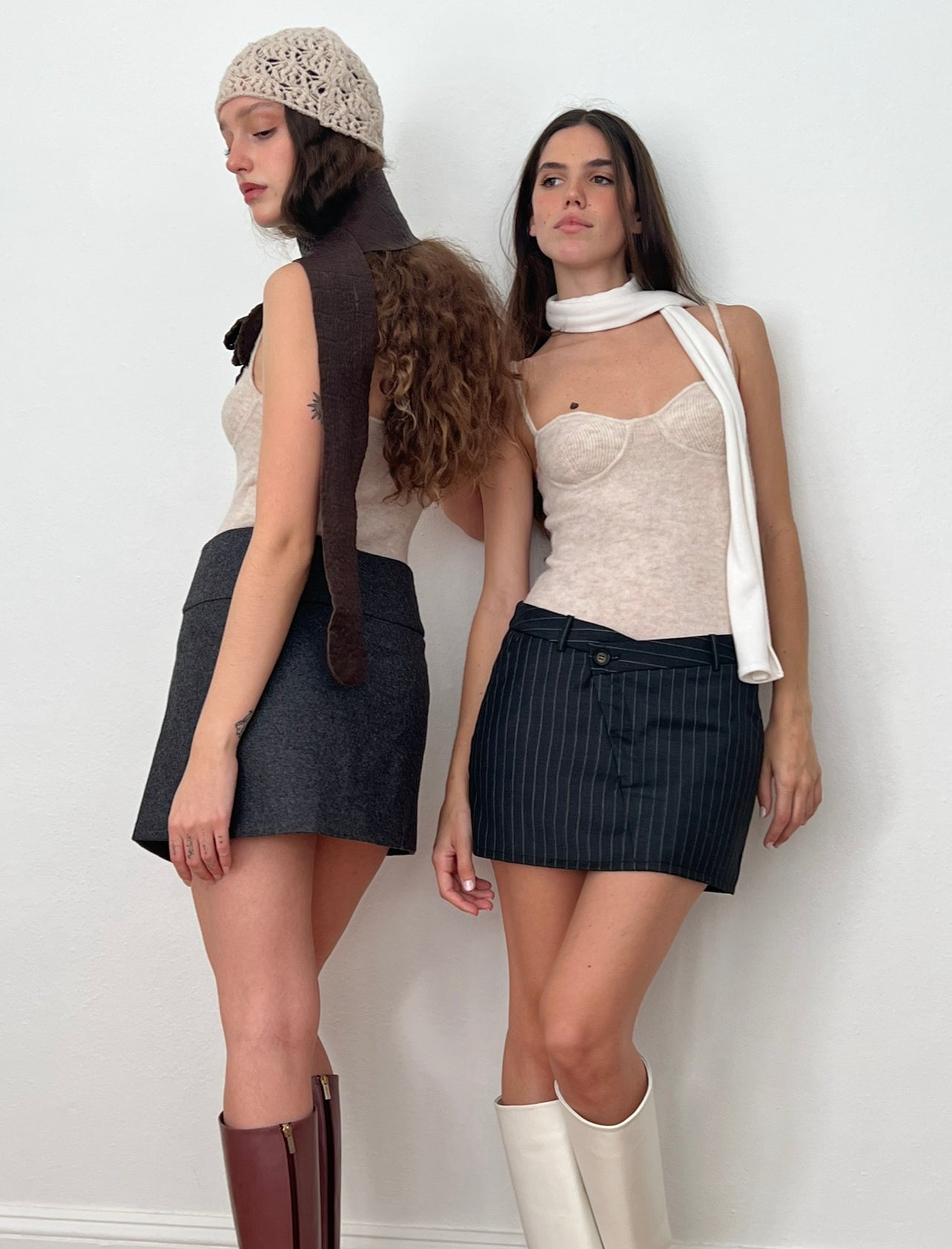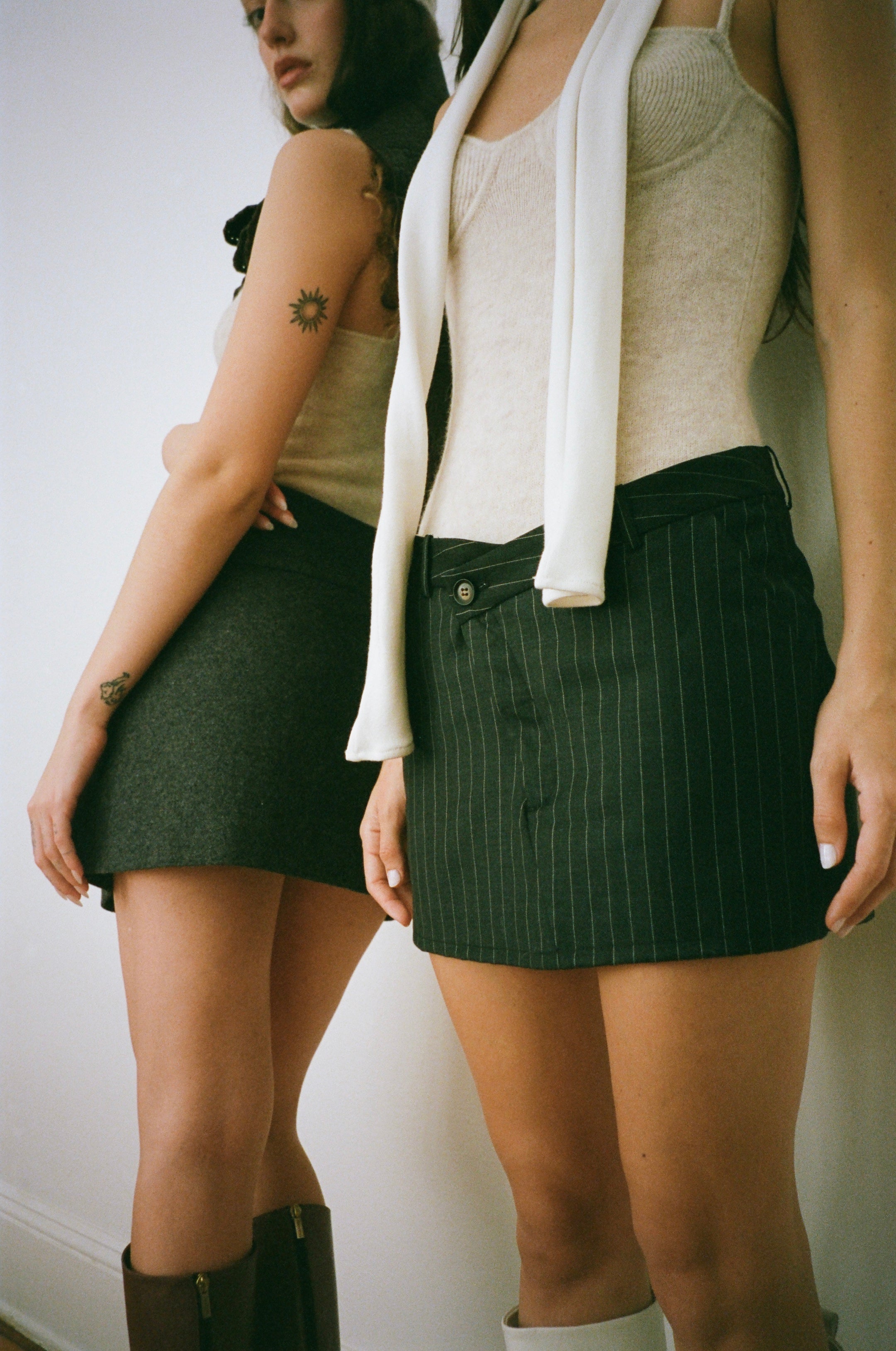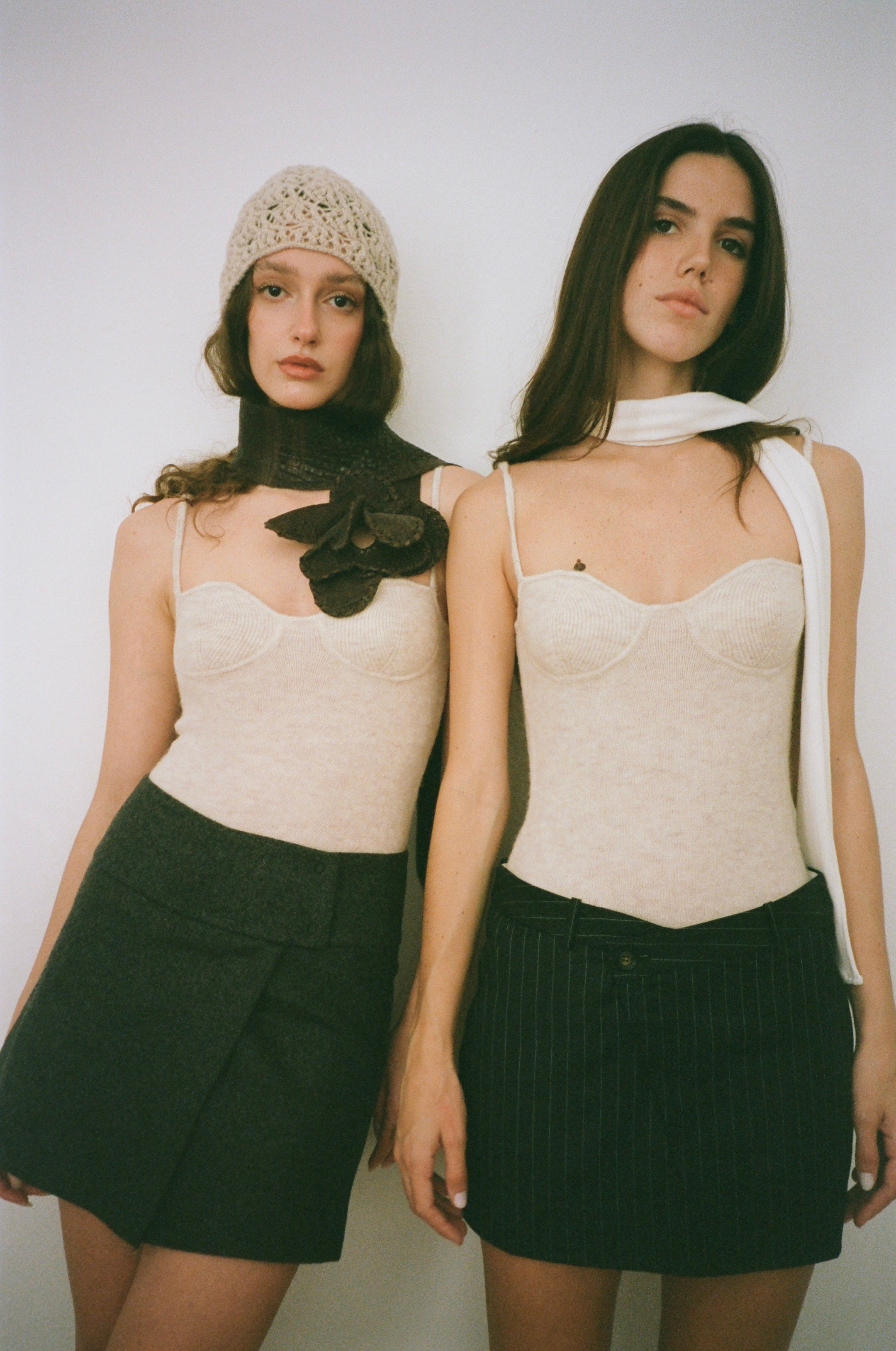 A piece by The Garment.
Sizing notes.

Fits true to size. Muse Julia wears size 8 on the picture for a bit of more length. Take normal sizing for a mini-er look. SIZES: EUR 8 = US S.
Styling notes.

Muse Julia wears the Marseille Mini Skirt with the Courchevel Body. Grey Pinstriped mini skirt with asymmetric closure. 70% Wool, 30% RECYCLED POLYESTER
More images of the Marseille Mini Skirt.