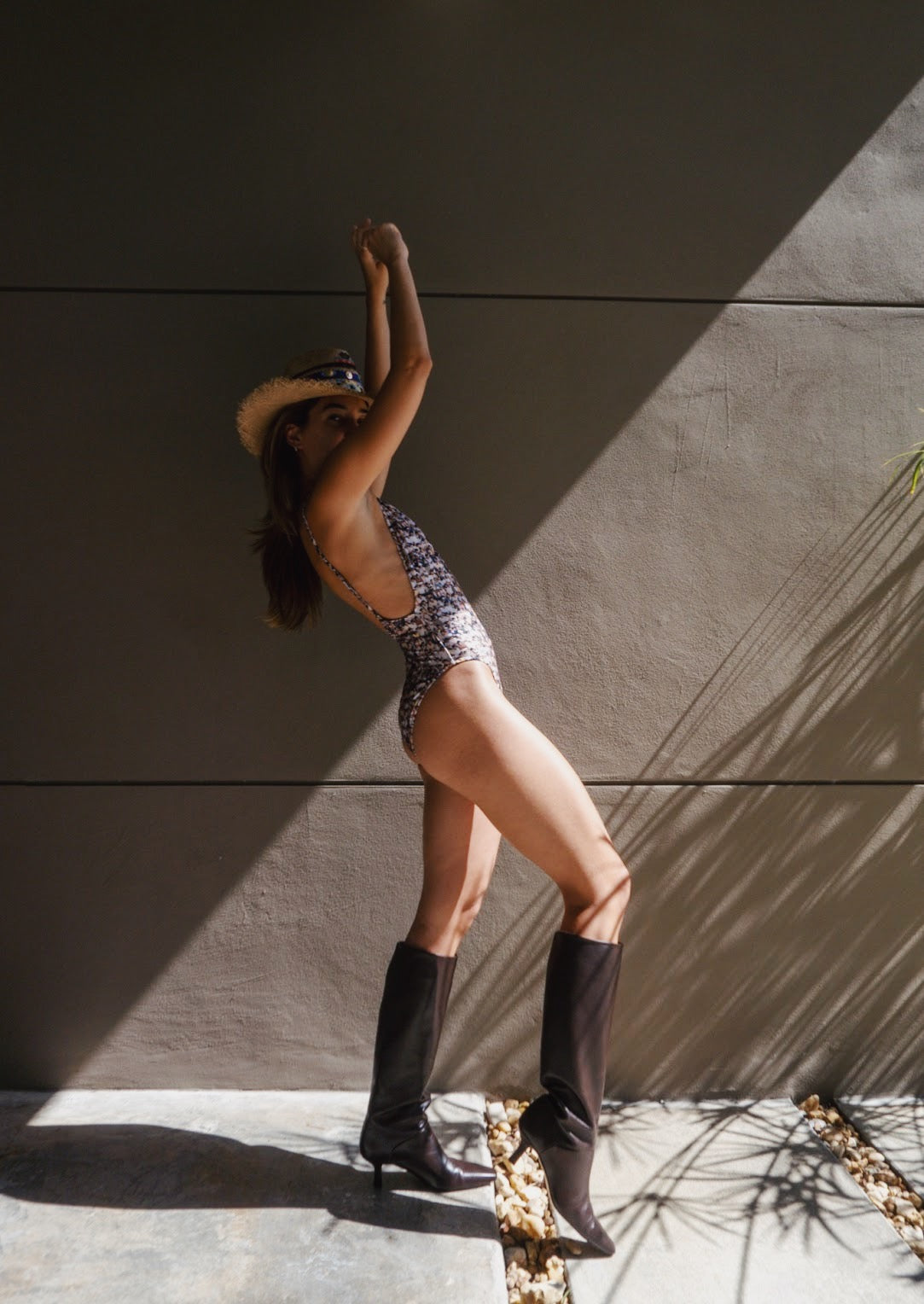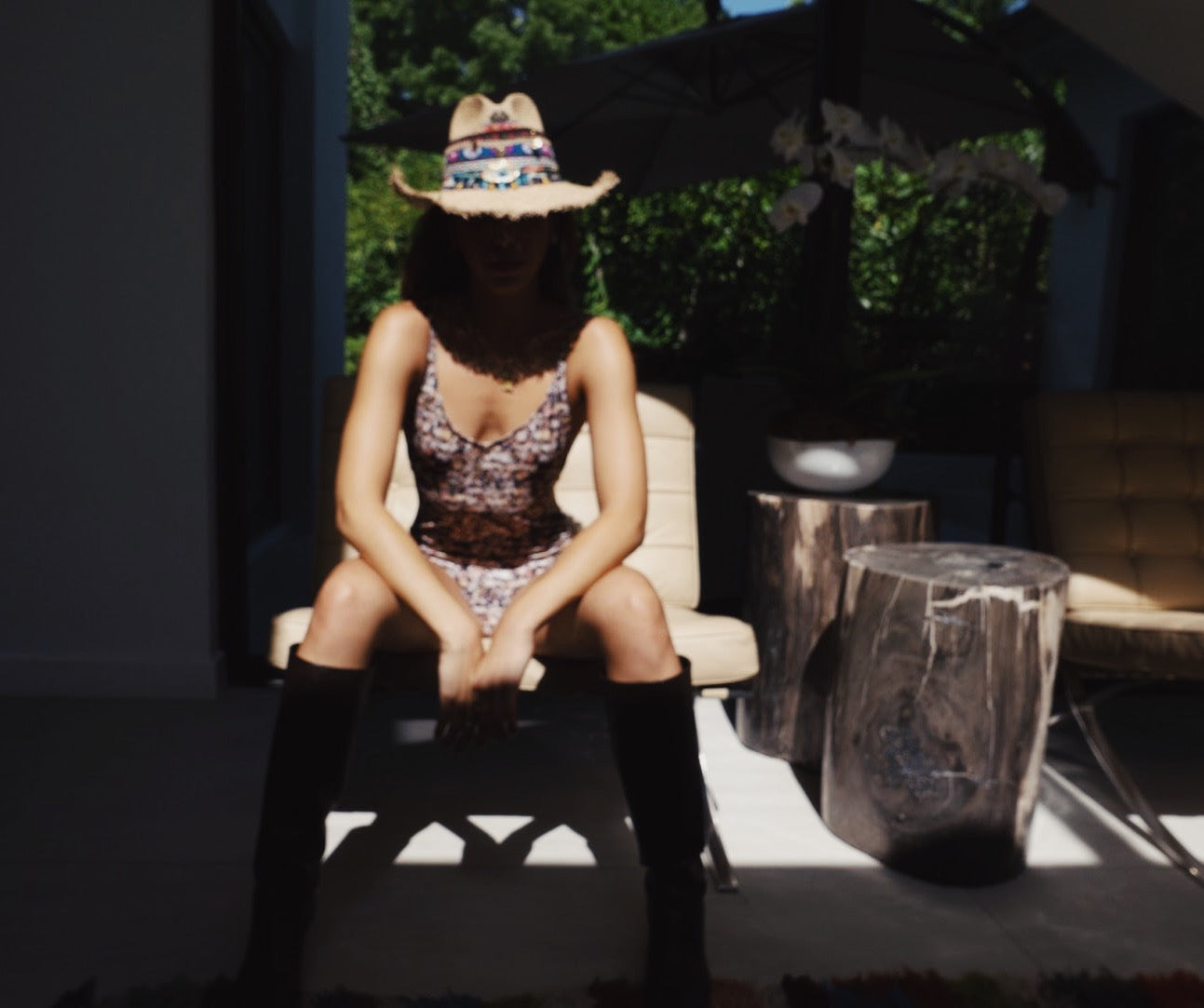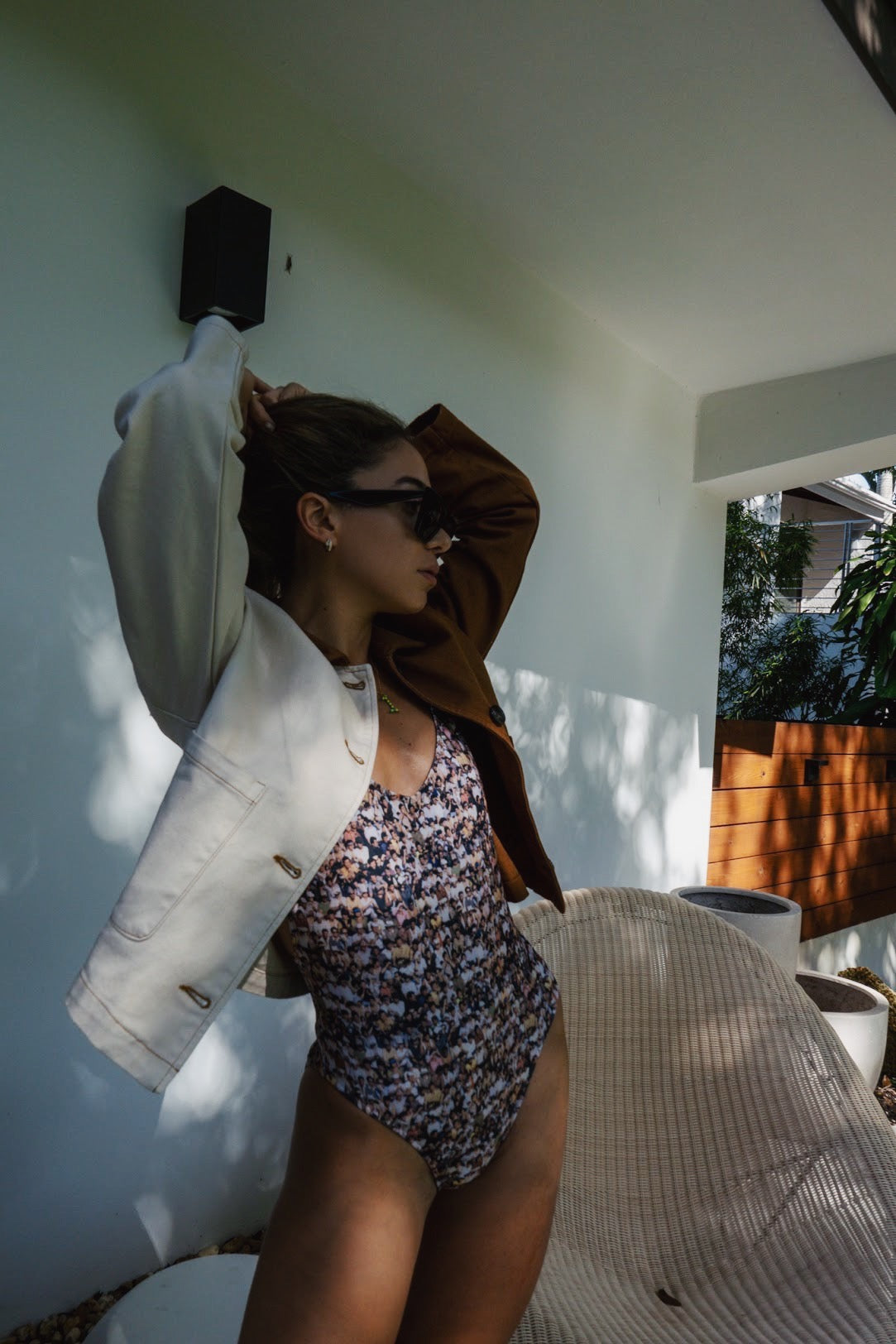 A piece by Paloma Wool.
Sizing notes.

Fits true to size. Full coverage on the bottom with open back.
Styling notes.

Wear it with jean shorts, the Cowboy Jeans or the Carolina Knit Skirt. High leg swimsuit with V-neck and low back. 'People' print. Lined.
More images of the Lazzaro Swim/Bodysuit.