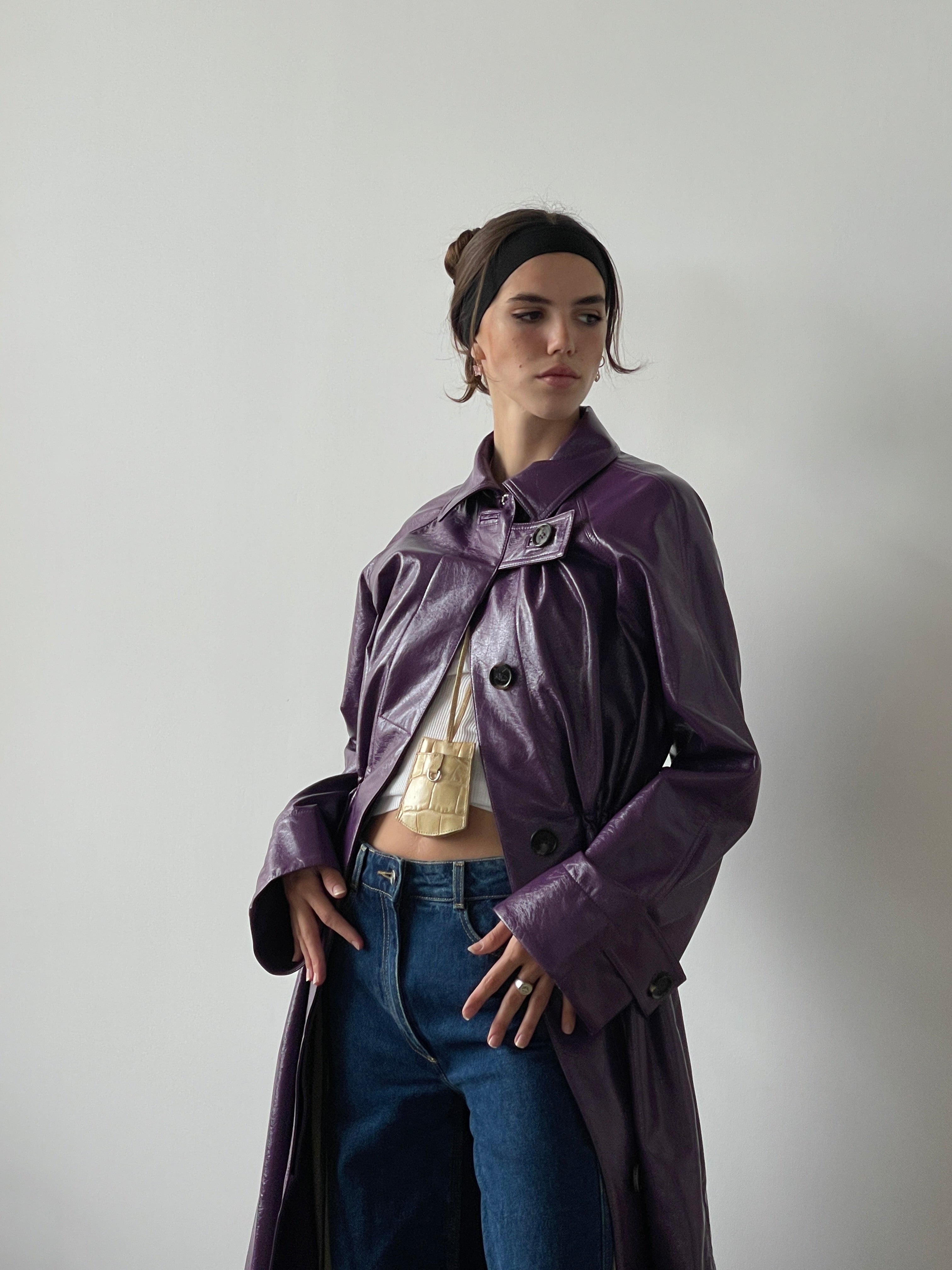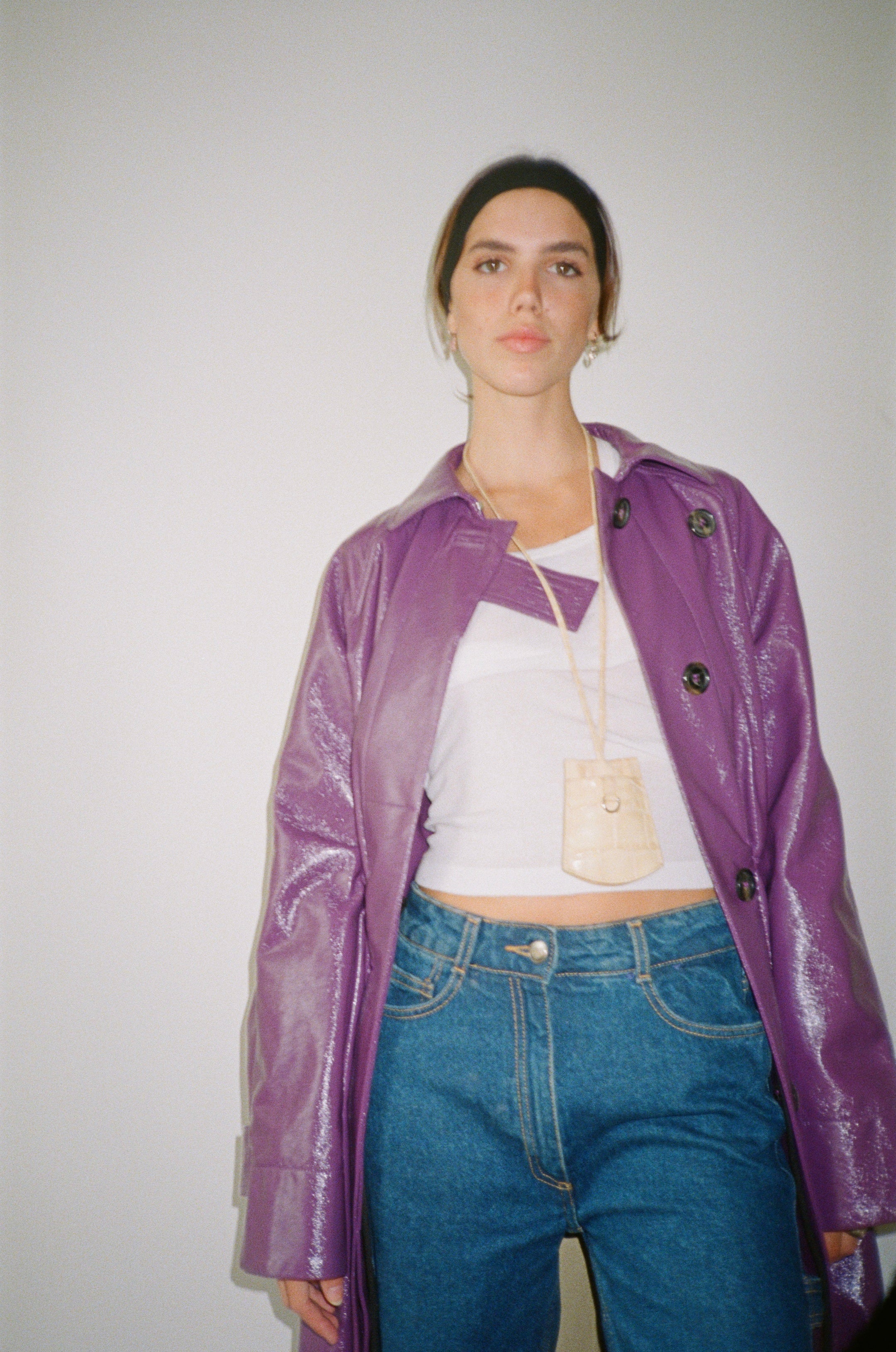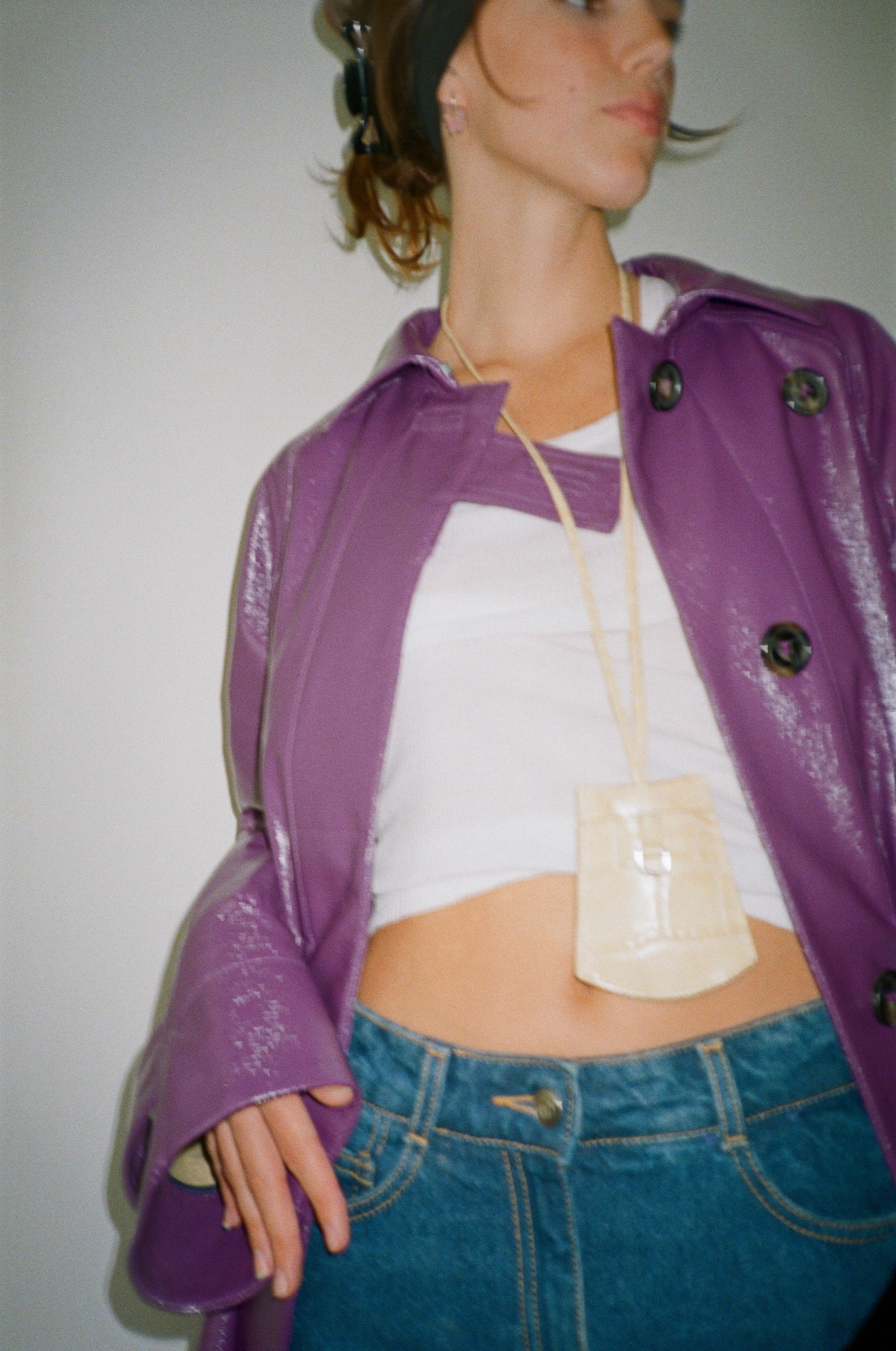 A piece by Saks Potts.
Sizing notes.

O/S. The keychain can be worn around the neck or attached to the D-rings or belt straps on your everyday garments. 100% CALF LEATHER
Styling notes.

Julia wears the Katya Keychain with the Anna Trench & Salma Jeans. Inside the case you will find two keyrings to attach your keys at the end of the slim leather strap. Outside there is a card holder on each side.
More images of the Katya Keychain.