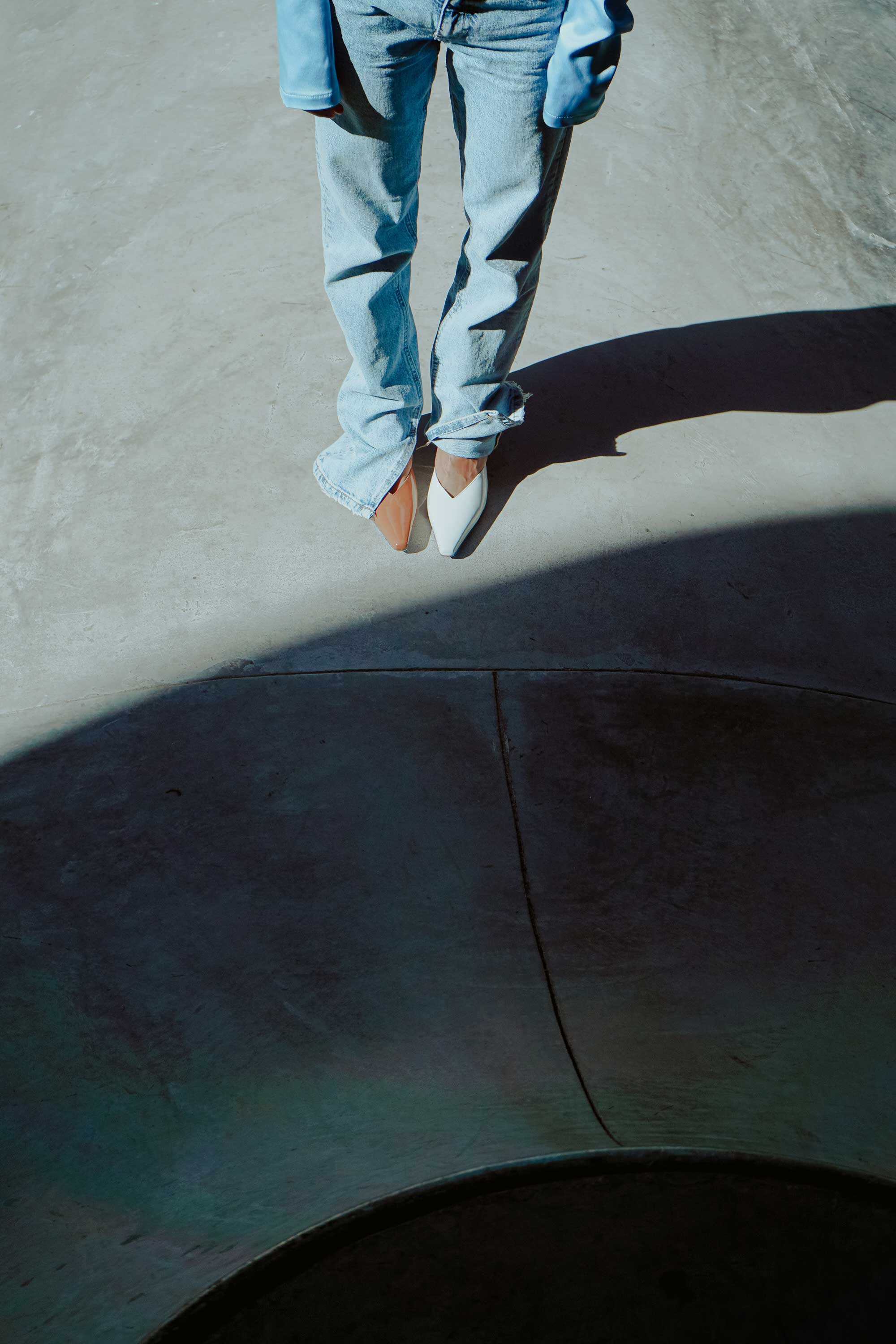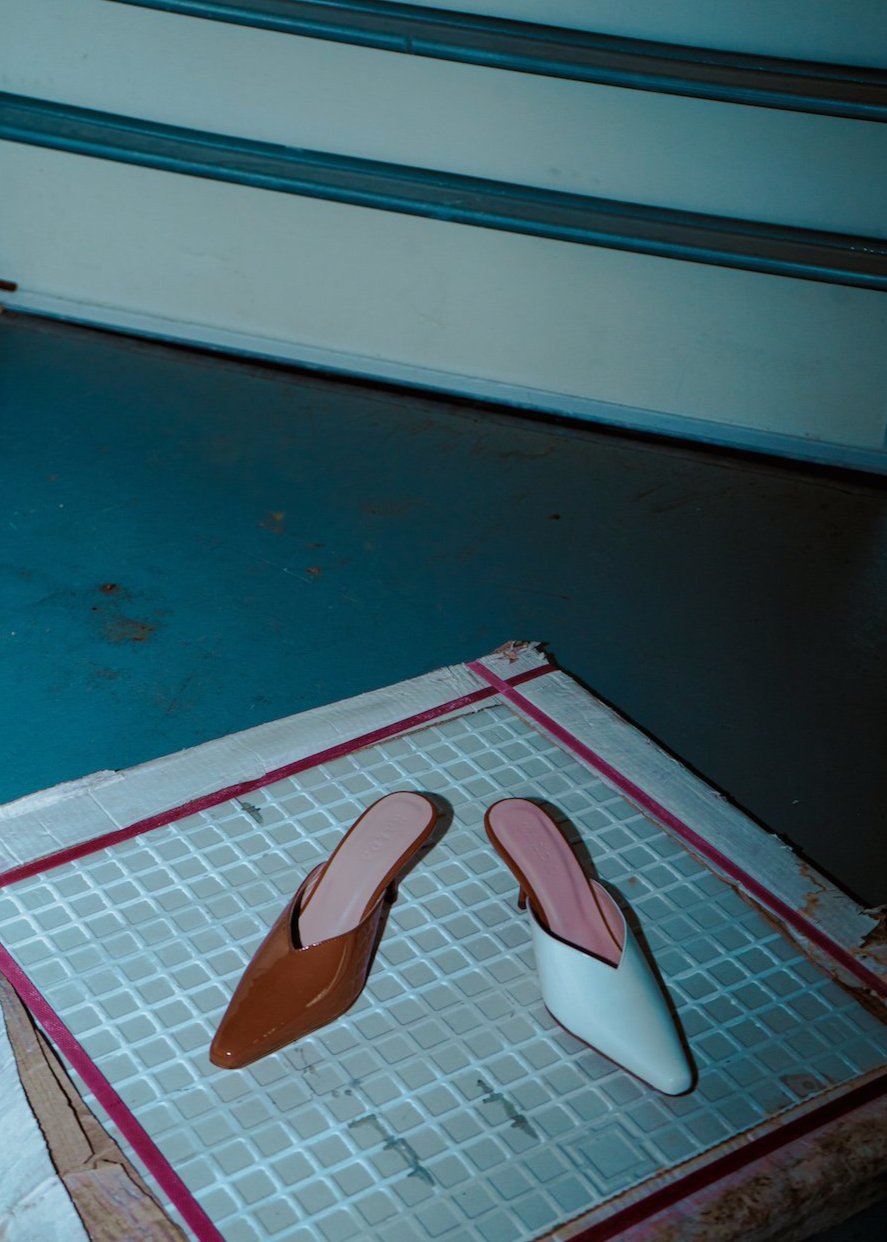 A piece by Kalda.
Sizing notes.

Jen is wearing a size 7 – Mules fit true to size.
Styling notes.

Alba Missmatch mules can be worn with the Charlotte top and jeans for a casual chic look, or with the Nanna dress and a turtleneck underneath for a more thoughtful outfit.
More images of the Alba Missmatch Mule.