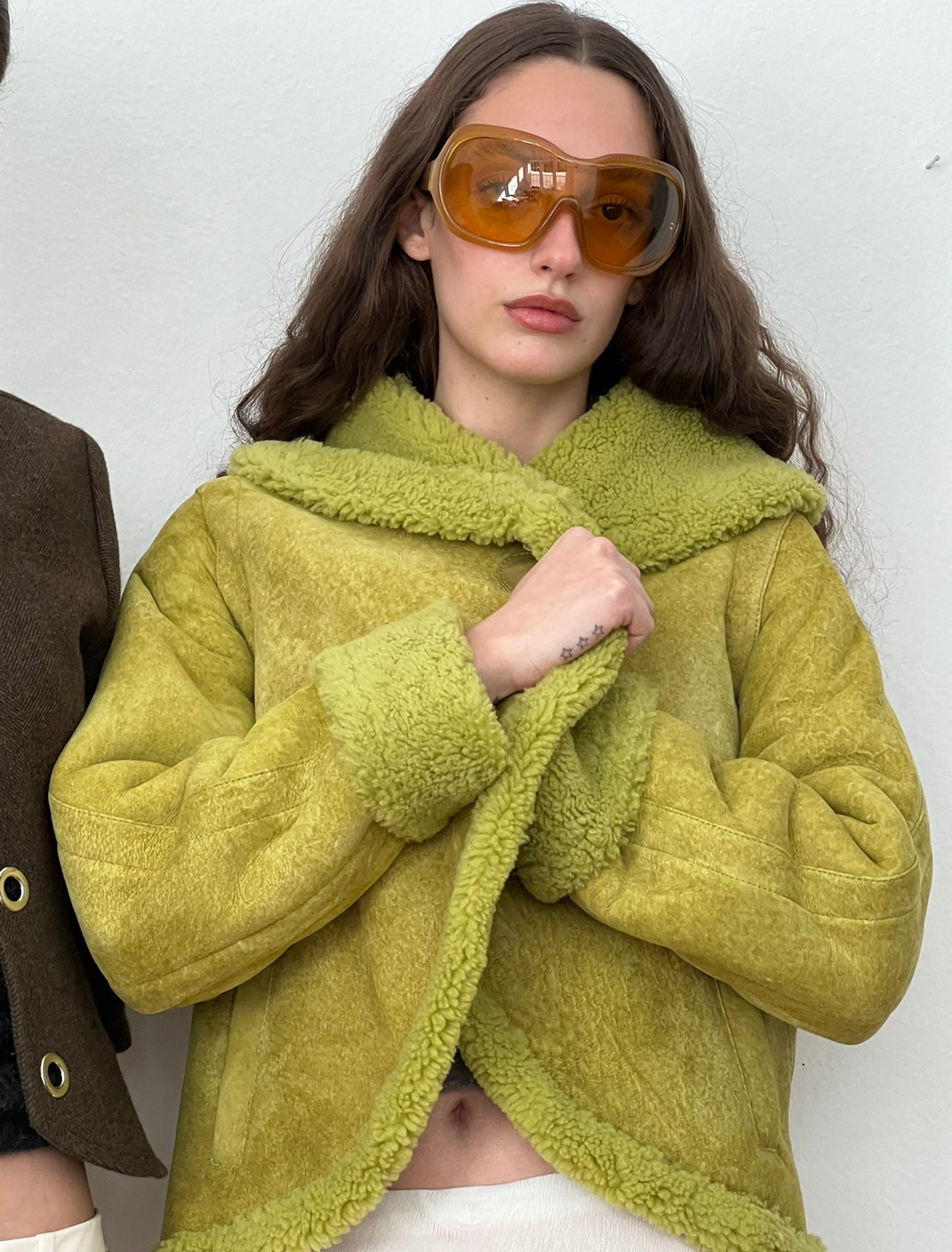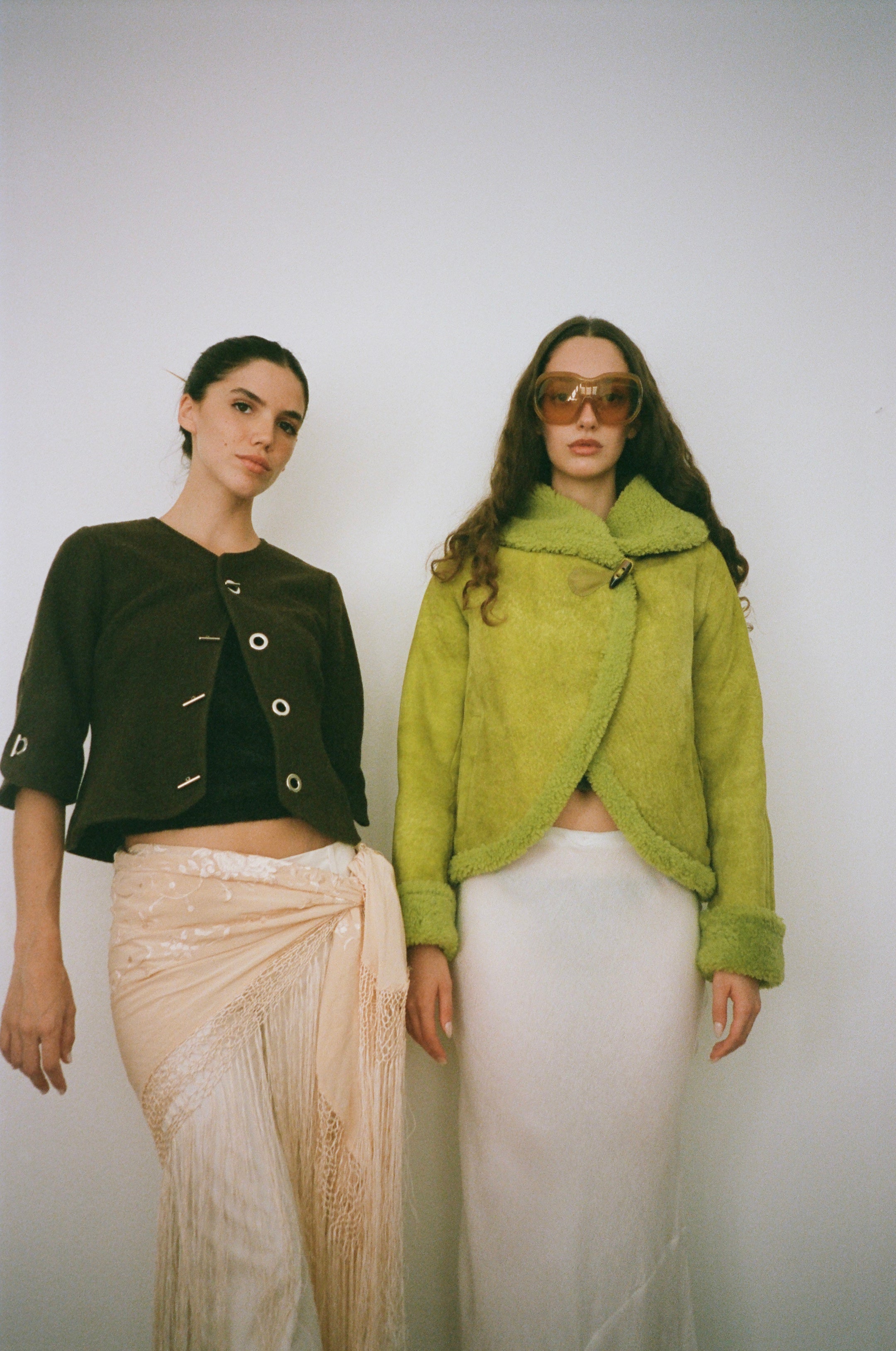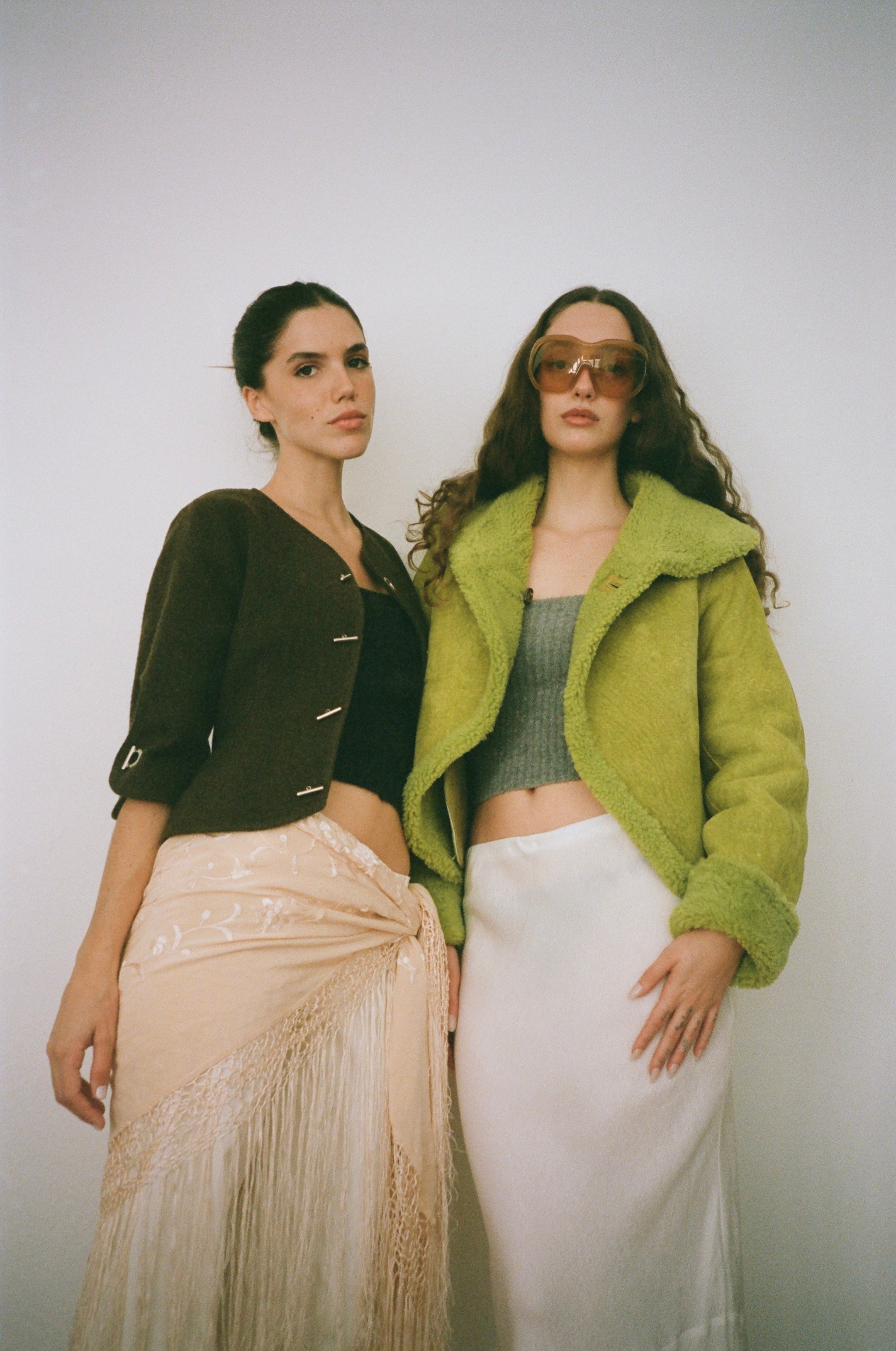 A piece by Saks Potts.
Sizing notes.

Fits true to size. For an oversize fit we recommend to size up. Muse Trinidad wears size XS.
Styling notes.

Muse Trinidad wears the Jennifer Jacket with statement sunglasses and white skirt. A wonderful shearling jacket with an asymmetric opening. A thick shearling collar wraps round you to keep you warm and closes with a horn toggle.
More images of the Jennifer Jacket.